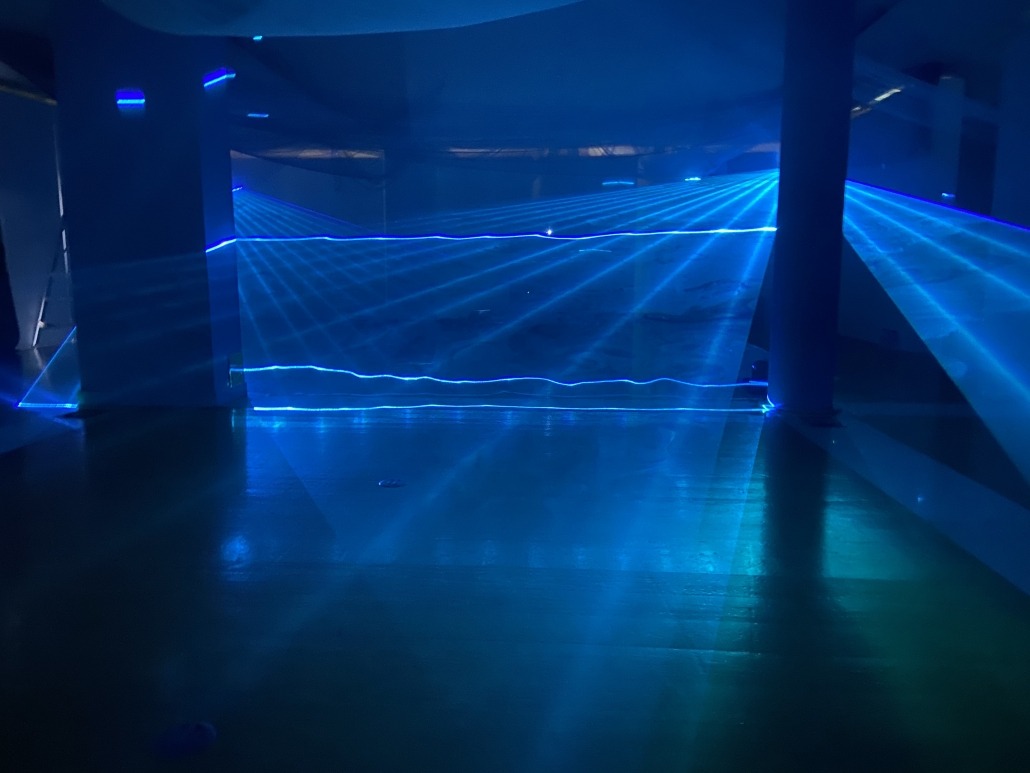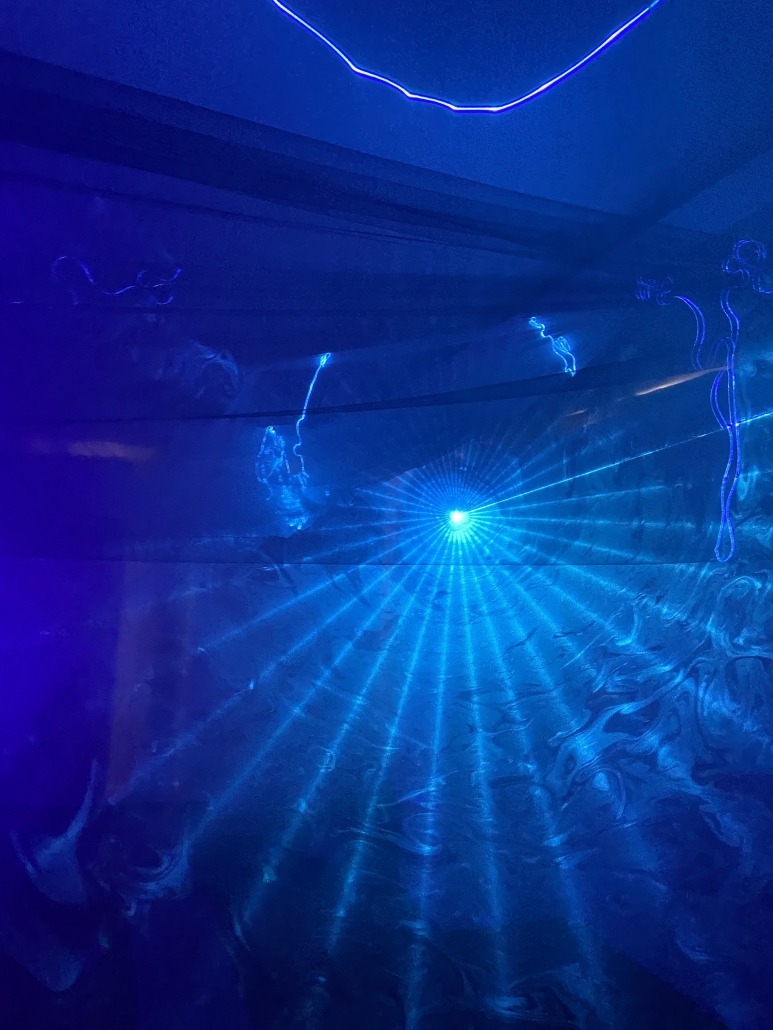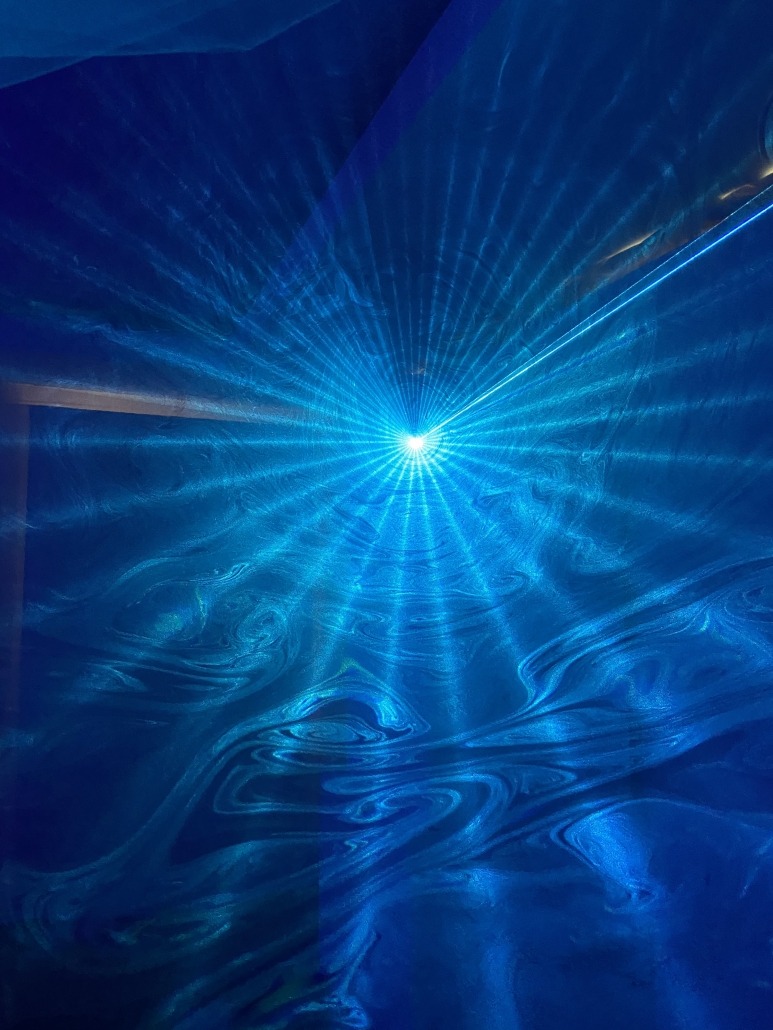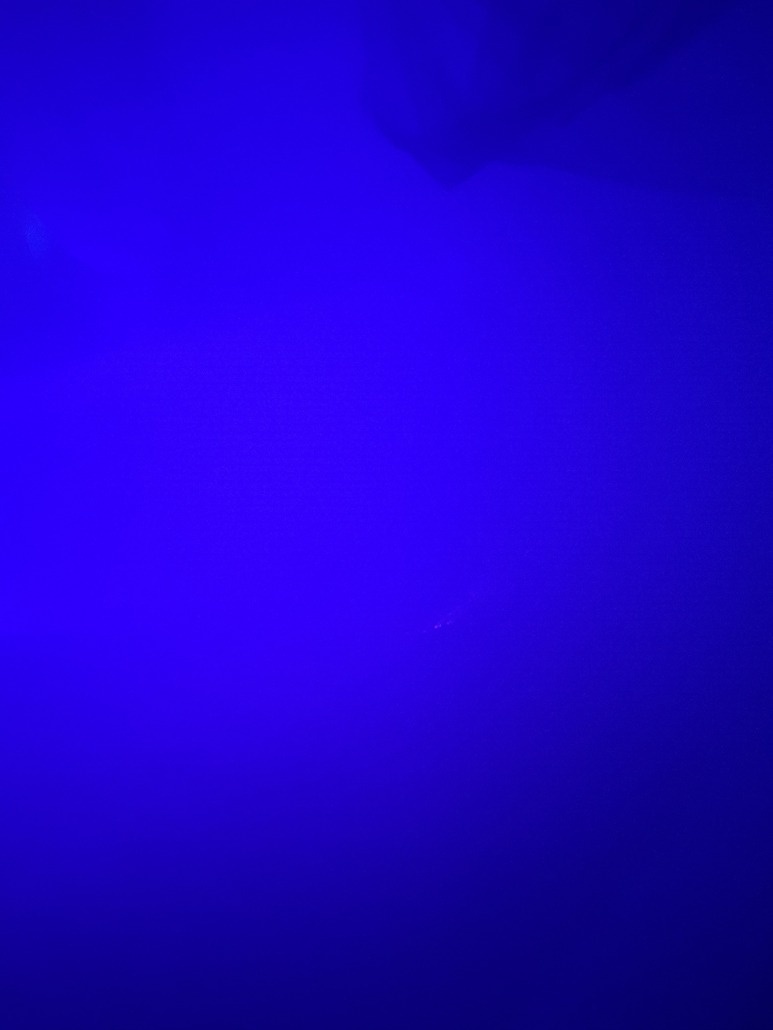 Pycnocline is an immersive experience that explores the perception of deep-sea environments disturbed by anthropogenic noise. A place for connecting and attuning with one's senses while experiencing imaginary subaquatic worlds. Combining light, sound and other scenic design techniques, it is an invitation to engage in a personal journey of immersion and connection with both self and space, while experiencing the challenges marine life faces when exposed to anthropogenic noise.
Pycnoclines are fluid layers of water where the density is maximum within a body of water. Because of that, they can create a barrier between upper and lower waters hindering vertical transportation of nutrients through the ocean main layers. Subtle turbulence caused by waves is what causes the vertical mixing across a pycnocline, and this nutrient flux is a very important part of the interaction between trophic levels, dictating the growth rate of phytoplankton. What are the anthropogenic impacts in this homeostasis? How can it be felt by these microscopic organisms?
This site-specific installation combines moments of darkness with light flashes that are created through the suspended fabric and reflecting structures, together with sound elements, recorded from underwater ambients. Low-frequency sounds exploring the typical sonic characteristics of those places and a light environment of randomness and chaos merge together as an attempt to create an experience which resembles the deep-sea impacted by anthropogenic influences. An emotional relation to these places is a first step to creating awareness concerning the richness and unknown underwater world and is vital to foster its protection and conservation. 
Presented at Criatech Festival, Capitania de Aveiro (2020)
//
Materials: Laserprojectors, speakers, mirrors, fabric