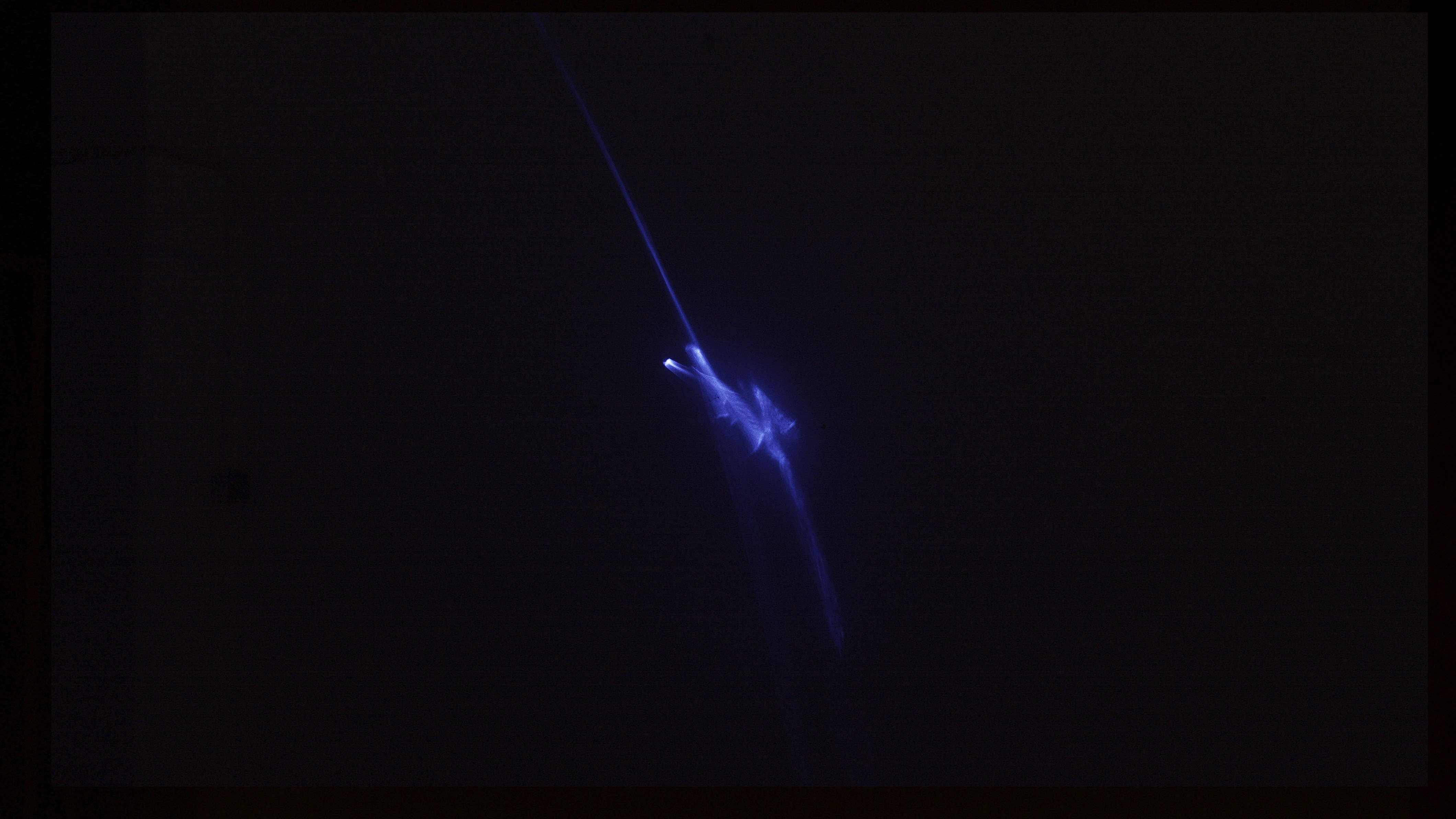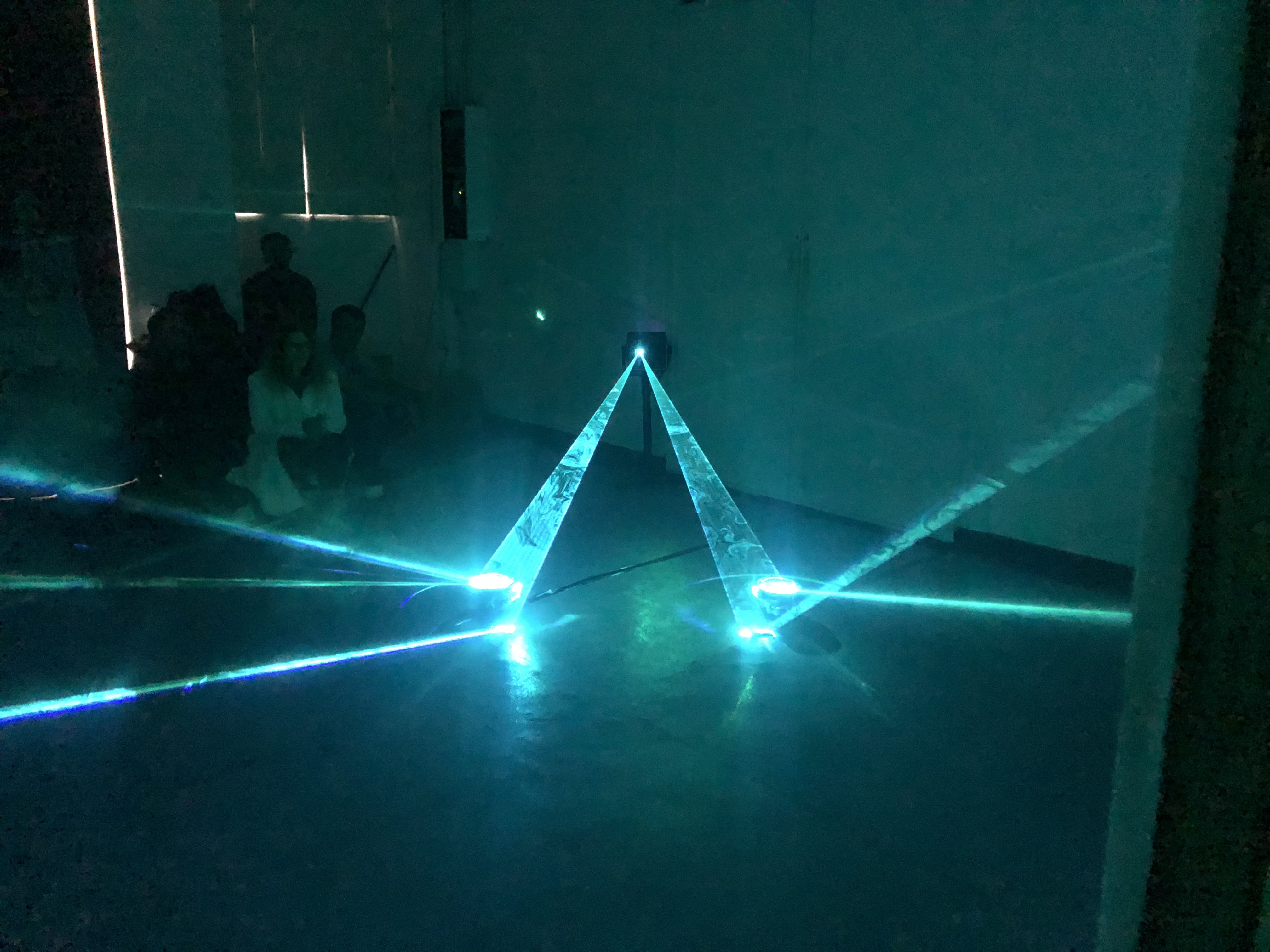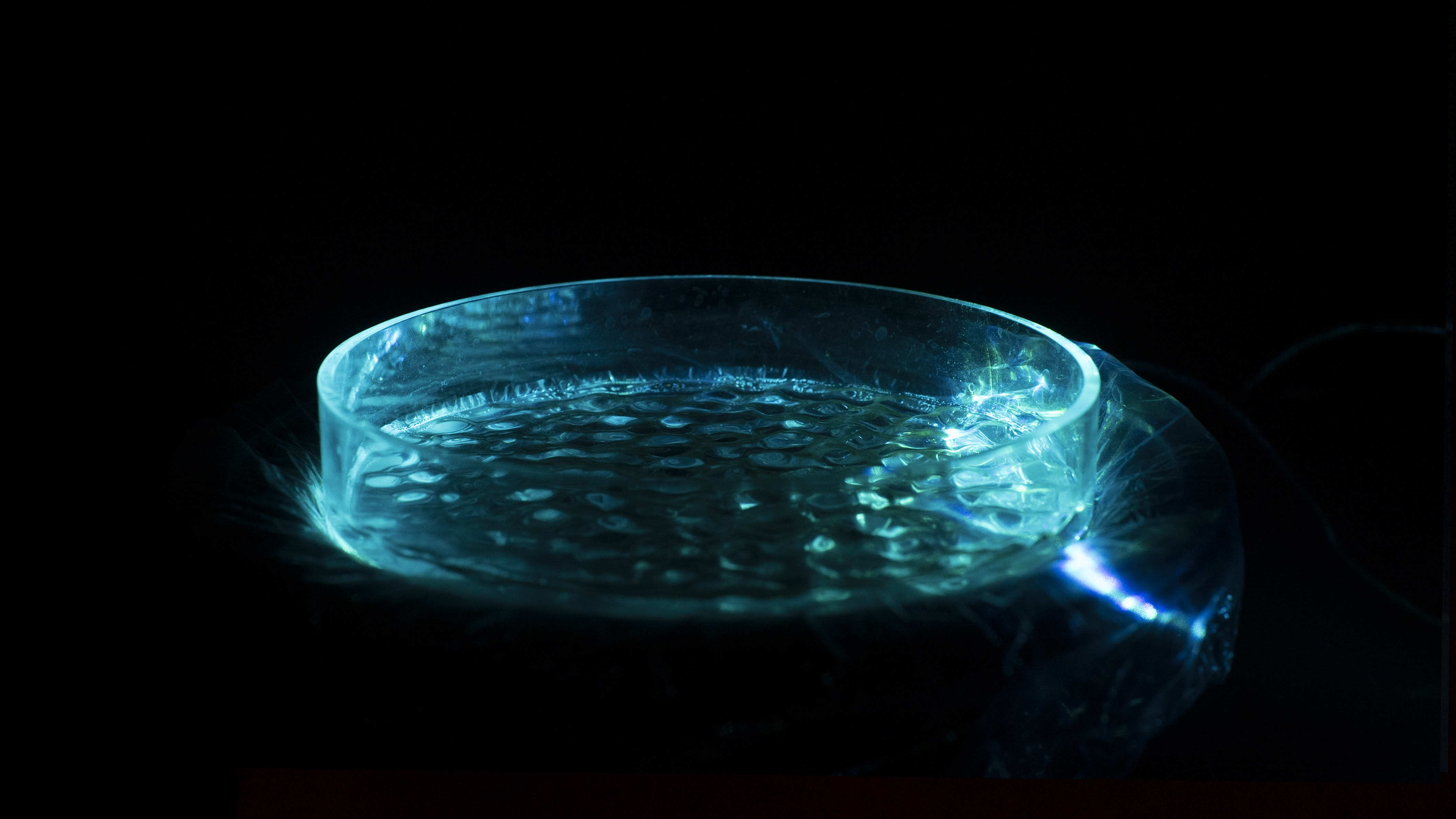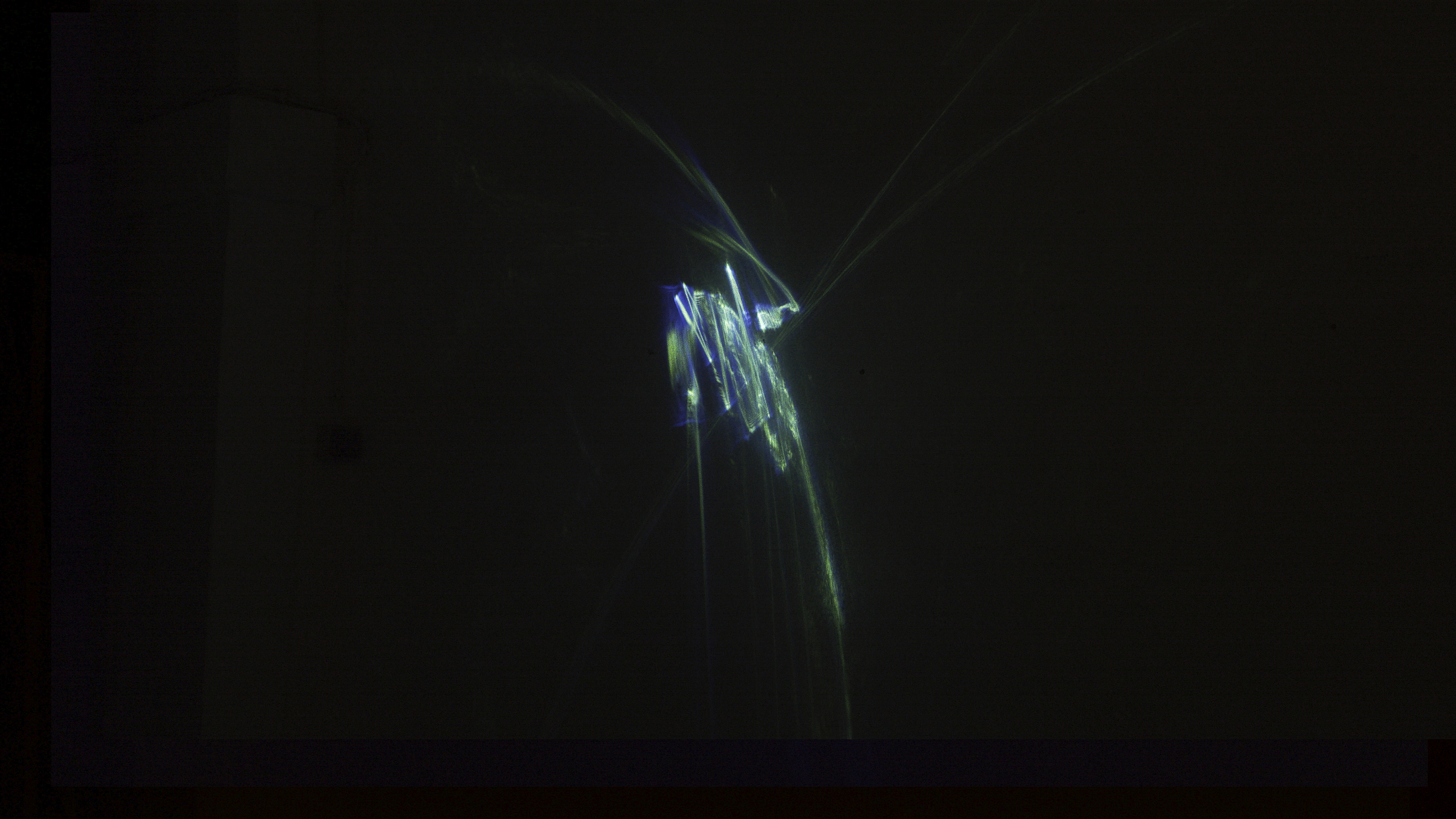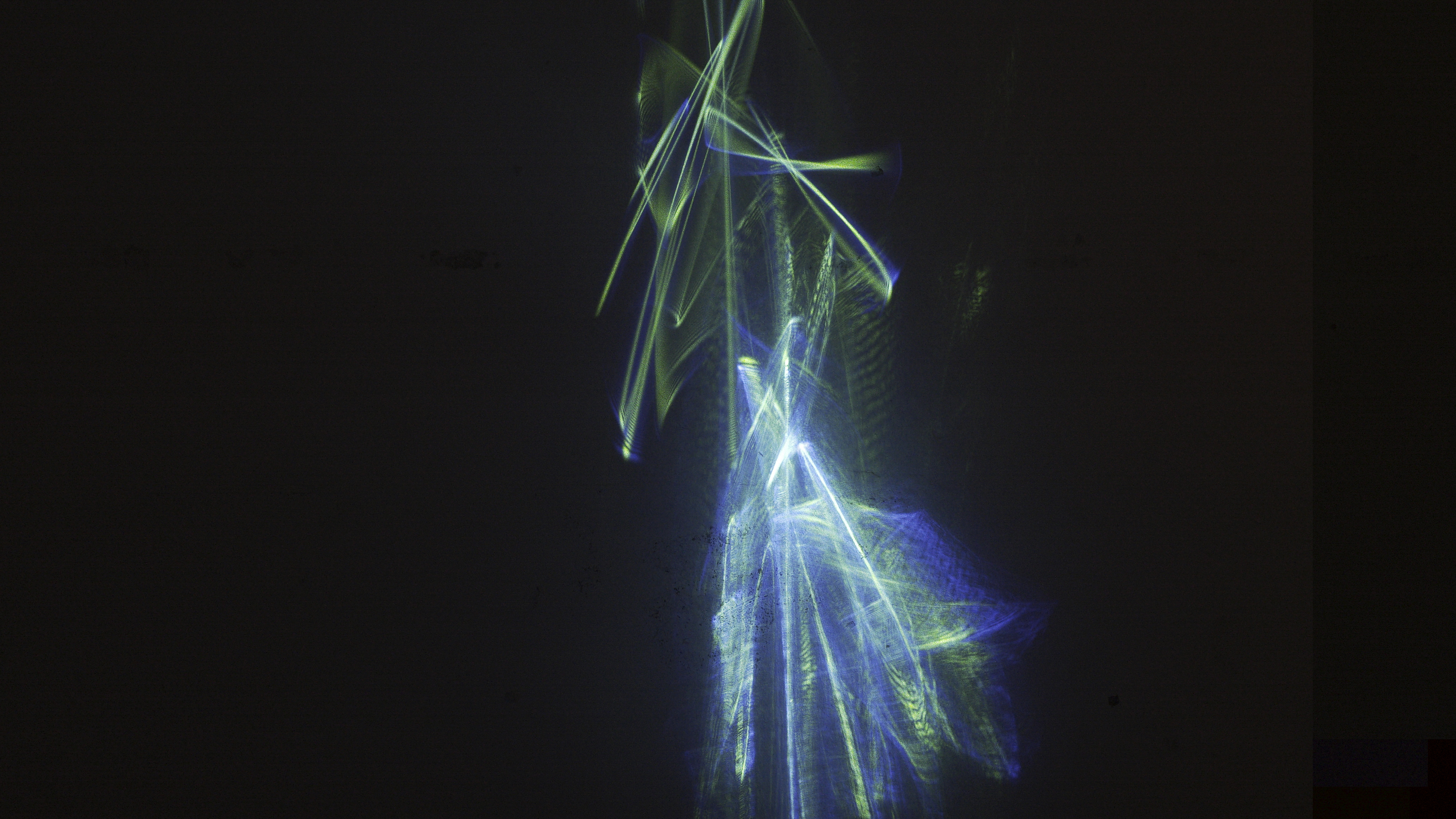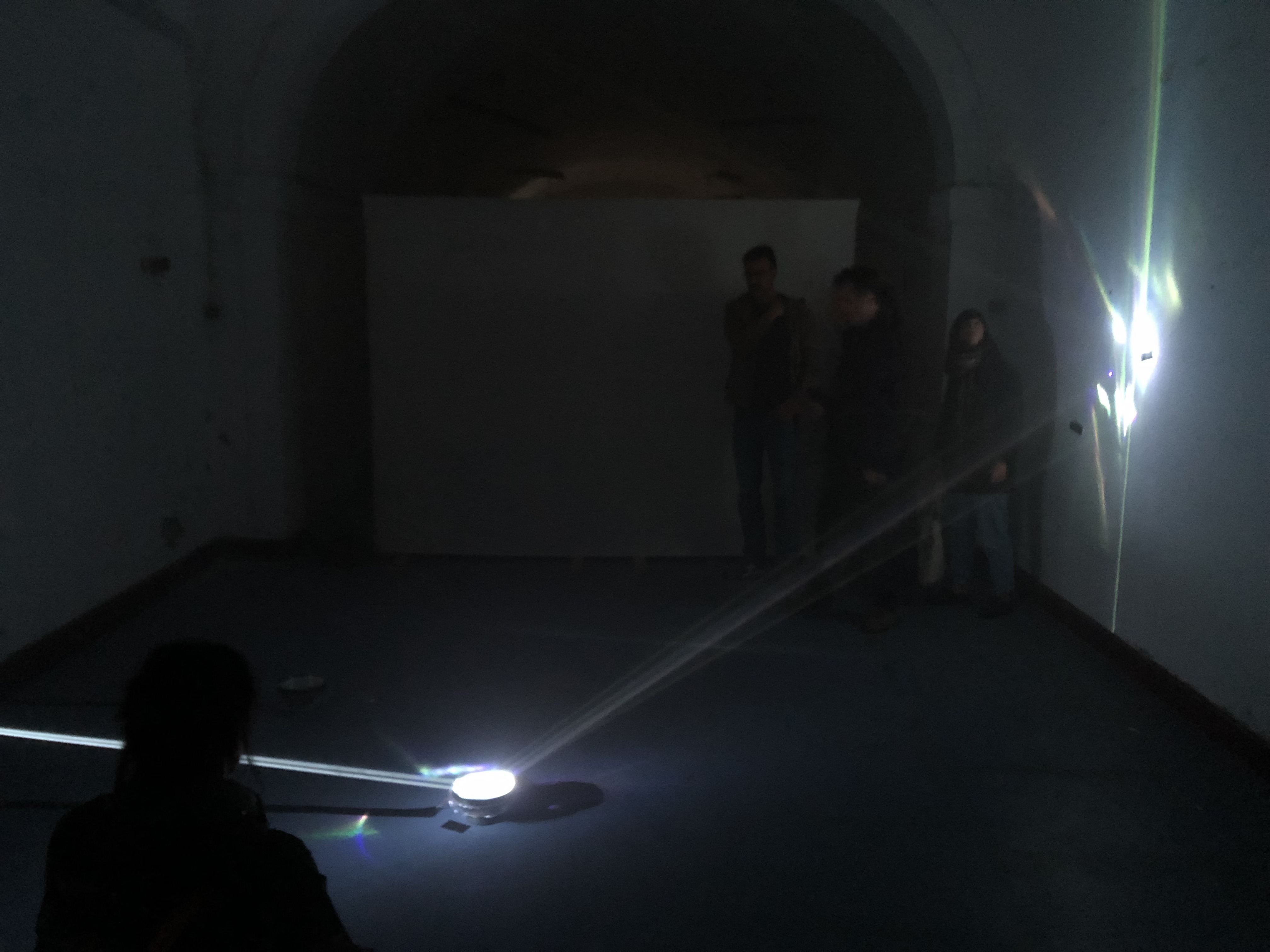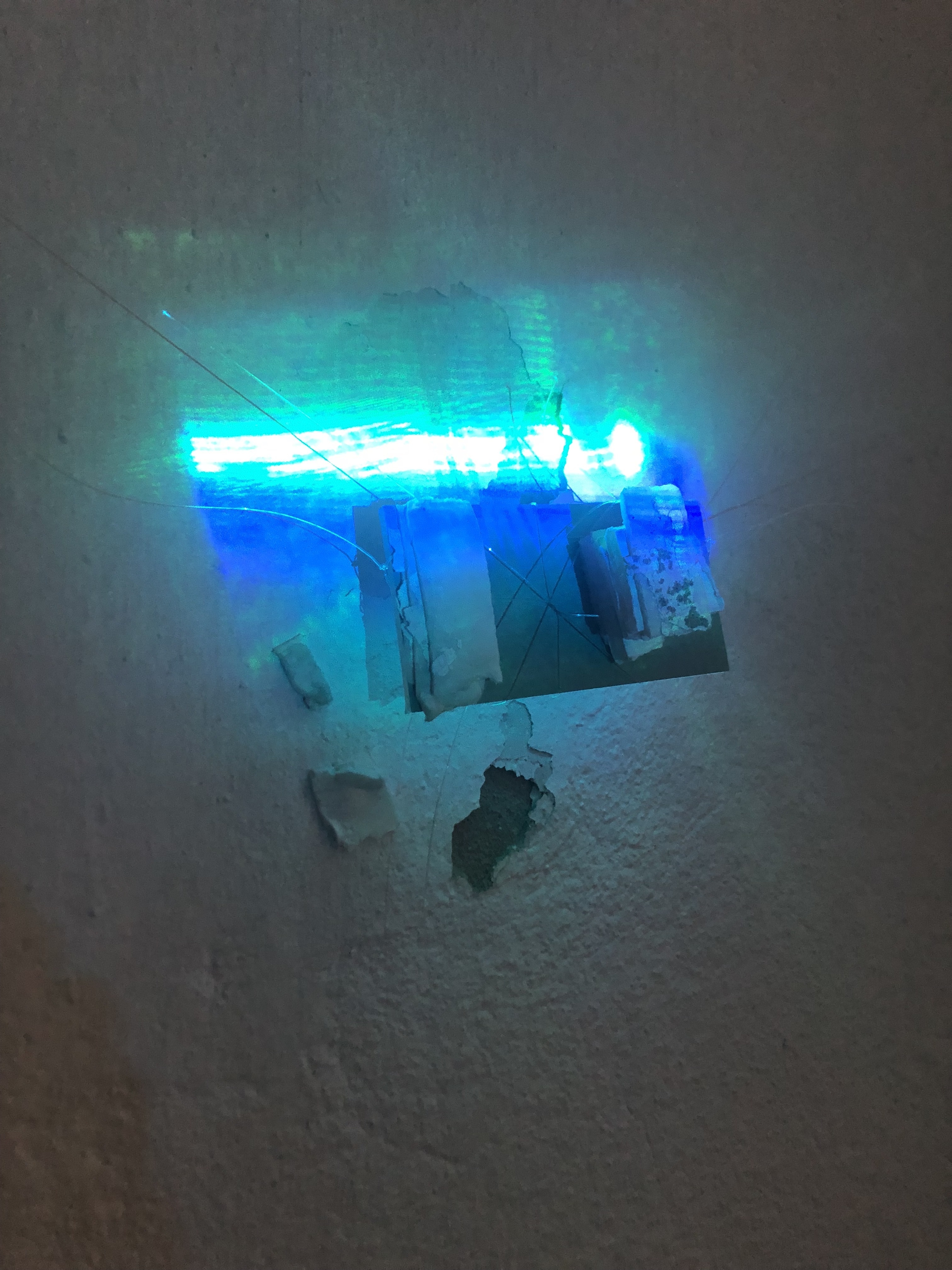 Luciferina is a laser and sound installation that explores how noise pollution can affect the phenomenon of bioluminescence, a form of underwater communication through light emission. This audiovisual installation creates an immersive environment through a dialogue between sound and light exposed by vibrational phenomena, where the use of low-frequency sounds disturbs light visualisation.
Cymatics can reveal another level of visual interpretation of sound allowing further comprehension of how vibration can interfere with light transmission.
The input data is from underwater recordings, with a particular emphasis on motor vessels and propellers sounds. This installation aims to explore the concept of turmoil and disturbance in marine ecosystems. Moreover, it draws attention to anthropogenic noise in deep ocean environments, questioning their impact on organisms that may be affected not only by sound disturbances but also by changes in vibration and particle motion.
The majority of marine animals interact with their environment by sensing sound, vibration, or acoustical energy.
The information they get from the background noise allows them to reconstruct an image of the environment, illuminating these places sonically as they could "see their environment through sound" (Stocker 2013, 111).
Presented at:
Openfield Creative Lab, Porto
Top Lab, Berlin
xCoAx Conference, Milan
//
Materials: Laserprojector, speakers, water containers
Recent Projects that might interest you