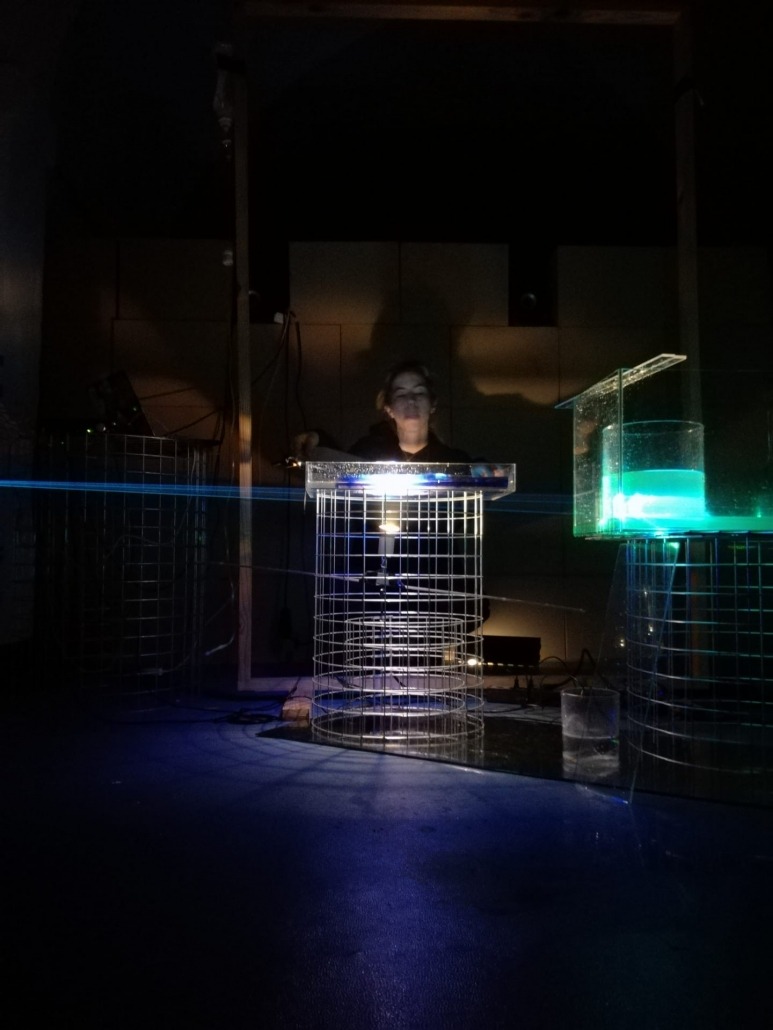 SINØ_II researches sound, light and vibration.  Is an audiovisual performance that explores noise pollution in aquatic environments by using the sound and visual capabilities of the medium water.
The sound environment is a combination of recorded underwater soundscapes impacted by noise pollution and water sounds in real-time made during the performance.
Sound, vibration and particle motion, are explored in a controlled environment, artificially inducing these phenomena inside an aquarium.
Exploring water as a medium for artistic creation
Presented at:
Openfield Creative Lab, Porto (2020)
://about blank, Berlin (2020)
//
Materials: Laserprojector, overhead projector, speakers, water containers, aquarian motors and filters, hydrophones, contact microphones, drip systems